*Discounted Second* 'Myfanwy' Linoprint
£

13.00 -

£

16.00 Sold Out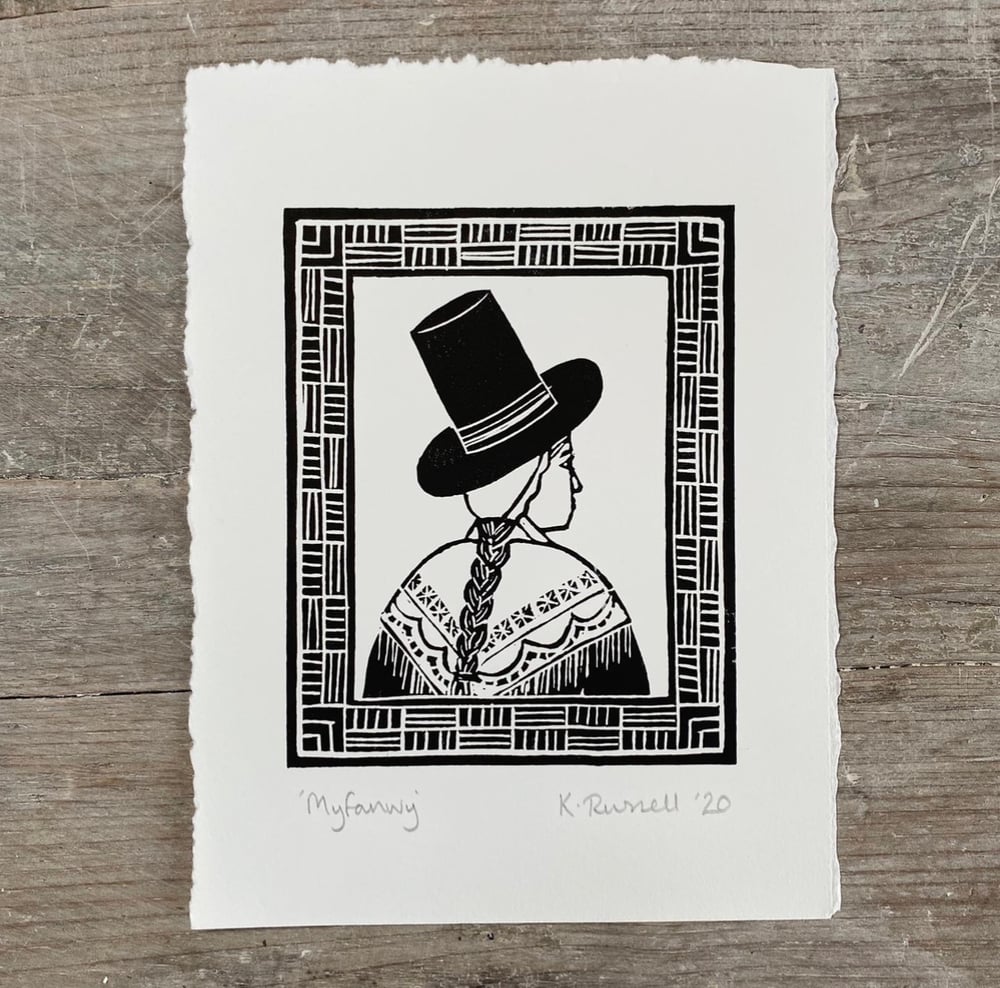 SHIPPING TIMES MAY TAKE LONGER DUE TO COVID-19.
***'Seconds' prints have minor faults, that are probably far more noticeable to me than anyone else. For example they might have a tiny mark on the paper, they might be ever so slightly wonky, the ink coverage may be a bit more patchy than I like or some finer details might be clogged by too much ink. I do not include prints with faults that I feel compromise enjoyment of the design, though obviously this is subjective. Please only order a 'second' if you are willing to take a little gamble, otherwise look for the full price listing. Your print will be chosen at random.***
'Myfanwy' has been carved out of lino by me, then handprinted in oil based inks onto beautiful soft white 250gsm acid-free cotton paper.
My portrait prints have been inspired by 19th Century photographs and paintings of women in traditional Welsh costume.
£2 from the purchase of every print will be donated to Women Connect First, a charity which work to improve opportunities for Black and Minority Ethnic women living in disadvantaged communities in South Wales,
The printed image measures approx. 10cm x 12.5cm, not including the signature. There are two paper size options, but the printed image size stays the same:
Large paper: approx. 28cm x 18.7cm
Small paper: approx. 19cm x 14cm
Please select your size preference.
A frame is not provided.
Due to the nature of hand-printing, each piece may have variations in finish.
Postage will be made by 1st Class Large Letter within the UK and International Standard Large Letter worldwide.
Share